As a result of doing a month of chemo in 2001 for stage 3 colon cancer, I became very sensitive to certain perfumes/smells/odors.  For example, I used to wear a lite-fragrant perfume that I adored — now just about all perfumes make me feel ill.  My husband has had to return several colognes simply because I just could not stand the fragrance. I have even found that many of the natural home fragrances do not set well with me. However, like most, I love a clean smelling home – who doesn't?  From aromatherapy we know that fragrance can lift the spirit and actually calm the soul.  So I decided to put together some non-toxic suggestions in which you can have a clean smelling home all year long – without harming your health.
20 Non-Toxic Ways to Have a Clean Smelling Home
1) Plants. Plants. Plants. A very natural and easy way to add oxygen (cleans and purifies) to the air. Examples of plants to include are several palms, like Areca, Lady, Dwarf Date, and Bamboo, as well as Rubber Plant, Dracaena, English ivy, Boston fern, and Spider Plant.  Make sure to keep the soil fresh (use organic potting soil) and the plants healthy.
2) Open a window.  Easy and free.  If you live in a heavy industrial or chemical area, be careful that you are not trading one concern for another.  I recommend an effective ionic air purifier.
3) Baking soda Sprinkle baking soda in garbage cans and diaper pails and rinse with a solution of water and vinegar to remove odors. To remove odors from carpets, sprinkle lightly with baking soda, wait thirty minutes and vacuum thoroughly. Place open boxes of baking soda in areas around the home (don't forget to include the fridge) to absorb odors. Small bowls of white vinegar can also be placed in out of the way areas. As the vinegar evaporates, so do the odors. Sprinkle baking soda in shoes to remove offensive foot odor.
4) Simmering Spices. On the stove or in a simmer pot, simmer cinnamon, cloves or citrus fruits in water.  Your home will smell scrumptious!
5) Essential oils. Put a drop of pure citrus essential oil on a curtain or blind or on the toilet paper roll in the bathroom.
6) Pomanders. Make an old fashioned pomander like the kind used in colonial times. Easy to make, just stud oranges, lemons, or limes with whole cloves and place in a pretty bowl.
7) Natural Candles. Bees wax or soy candles give off a pleasing light fragrance.
8) Source of Odor. Even clean homes can smell bad from time to time. Find the source of the offensive odor and remove it — considering that it is not a human.
9) Vinegar spray. In a spray bottle, mix three parts white vinegar and one part water. Spray to your heart's content (vinegar neutralizes odors on surfaces and in the air).
10) Herbs. Grow herbs on your windowsill: Basil, mint and thyme can be grown indoors year-round. These naturally fragrant herbs will help clean the air while providing a decorative touch to the windowsill.

11)  Essential oil cleaning spray. Use grapefruit seed extract, tea tree oil, or lavender essential oil. Just a few drops in a gallon of warm water will do the trick. (Make a stronger solution for harder to banish concerns, such as mildew in the bathroom.) This solution can also be used in a misting bottle to add freshness to the air and to fabrics as well as to disinfect counters, bathrooms, sick rooms, etc.
12) Garbage disposal cleaner. For odors in your garbage disposal, quarter a lemon or lime and toss it down. Add a few ice cubes to sharpen the blades as you grind everything up, leaving the disposal smelling citrus fresh!
13) Apple. Cut an Apple and Soak Up the Smells – This sounds bizarre, but a cut up apple is a great odor absorber.
14) Natural air freshener. Place several drops of pure essential oil in a glass spray bottle. Fill with distilled water.  Use as a room spray.  You can control the intensity of the smell by how many drops of the essential oil are added.
15) Bathroom – Keep a bottle of peppermint essential oil (peppermint essential oil is very inexpensive) on the toilet tank lid and after flushing put one drop of peppermint essential oil into the tank. Instruct older family members how to do this.
16) Dirty Clothes. Make sure that dirty clothes do not accumulate in piles or in the dirty clothes hamper.  Placing a small pomander filled with baking soda inside the dirty clothes hamper will help with odor.
17) Change filters. Change heater and air-conditioning filters often.  Spray rubbing alcohol on the vents inside your home.  If there is mold on the vents use a solution of hydrogen peroxide and water to kill the mold.
18) Replace old carpeting.  Wash rugs in the bathroom area at least one time weekly.
19) Floors. For bathroom floors (tile and ceramic) invest in one of the smaller steam cleaners that uses water only.  You can also place 1-2 drops of essential oil into the water for a nice fragrance.
20)  Aromatherapy diffusers work well and can actually clean the air of viruses and bacteria.  Be sure to use good quality essential oils. Reed diffusers work well as long as the scent in not laden with chemicals.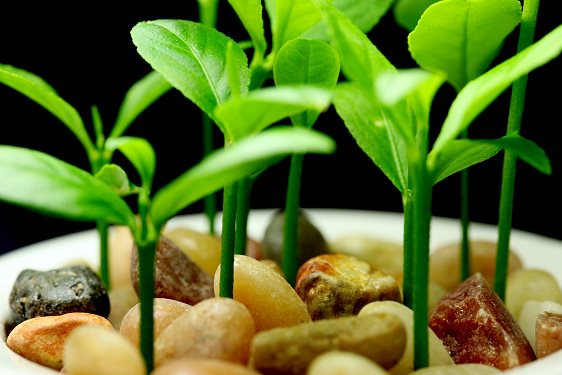 Bonus #21
Collect the seeds from a lemon and plant them… not only will the plant look great but it will also smell delicious!  You can find instructions here http://ow.ly/hZs8Y .