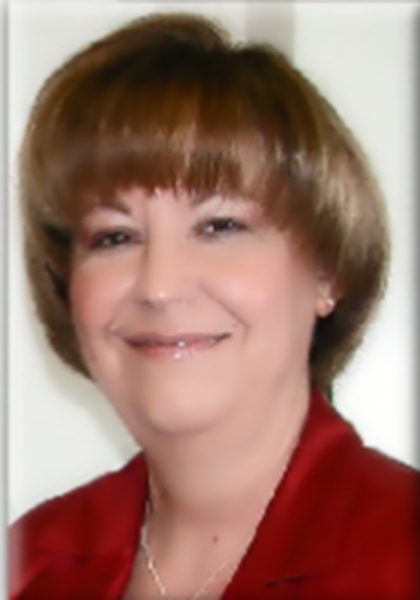 "In finding solutions to challenges don't be afraid to 'step out of the box.' Your willingness to do so may mean the difference between life and death. I have found that most things are not 'as they seem'. Educate yourself thoroughly and meet each challenge with the determination that there is always a solution and that the solution may not be what is 'normally accepted'. The road less traveled may have the best answers."
–Loretta Lanphier, NP, BCTN, CN, HHP, CH
"We must be willing to take the time and spend the energy to educate ourselves and take responsibility for our own health–today! Prevention is the key, but if disease should strike there is ALWAYS an answer and ALWAYS hope."
–Loretta Lanphier, NP, BCTN, CN, HHP, CH
Loretta Lanphier, NP, CN, HHP, CH is a Naturopathic Practitioner (traditional naturopath), Clinical Nutritionist, Holistic Health Practitioner and Clinical Herbalist in The Woodlands, TX area and Founder / CEO of Oasis Advanced Wellness. She has done and continues to do extensive research in health science, nutrition, natural medicine, endocrine system, weight loss, herbs, alternative cancer treatments, cancer/disease industry and is also involved in researching new alternative disease treatments and products. She founded Oasis Advanced Wellness to provide a place where people can be educated in how to get the body healthy and keep it healthy without the use of drugs, surgery or radiation. As a stage three cancer survivor using natural medicine, Loretta developed a driving desire to help people get well and stay well. She is able to relate extensively, both as a patient and a practitioner, to clients suffering from disease. She is dedicated to helping people create lasting changes in their health and enhancing well-being through whole body nutritional balancing and natural medicine modalities.
My Mission
I am optimistic that more and more people will observe what isn't working in their lives and begin to observe what works, and change, because of the examples we project at Oasis Advanced Wellness. What concerns me now is the observance that many people who are struggling with health concerns are trapped by their own toxic behavior and fear. Somewhere, in our quest for "perfect medicine", we have lost the correct definition of health and seem content to accept obesity, pain, stress, depression, disease, fatigue, etc. as a normal part of the aging process and thus continue in habits that feed these concerns.
My passion is to educate, teach and counsel people that when it comes to wellness, "stepping out of the box" will allow them options to not only get the body healthy but keep it healthy. When we recognize that "fear" is our worst enemy and take steps to eliminate it, then we are truly ready to begin the journey to good health and well-being, which includes first and foremost taking responsibility for our own health or lack of it.
Extensive Research | On-going Studies
Advanced natural medicine, nutritional balancing, hormonal balancing for men and women, women's health, stress elimination, cancer nutritional balancing, quantum physics, anti-aging, detoxification and cleansing strategies, aromatherapy, hi-tech supplementation research, environmental toxins, natural health modalities, air and water purification, seminar planning, seminar speaker.
Professional
Naturopathic Practitioner (NP) certification from the Natural Healing Institute of Naturopathy
Certified Clinical Nutritionist (CCN) from the Natural Healing Institute of Naturopathy
Certified Holistic Health Practitioner (HHP) from the Natural Healing Institute of Naturopathy
Certified Clinical Herbalist (CCH) from the Natural Healing Institute of Naturopathy
Board Certified Traditional Naturopath from AANWP
Alternative Medical Practitioner certification from the American Alternative Medical Association
University of California – Certification in "Protecting Human Research Subjects"
Certified in Biblical Foundations For Mental Health
Internship in Advanced Alternative Medicine/Quantum Physics under Dr. Edward Group, III
Organizations (Past & Present)
American Naturopathic Medical Association (ANMA)
American Alternative Medical Association (AAMA)
American Holistic Medical Association (AHMA)
American Academy of Anti-Aging (A4M)
Member National Association of Nutrition Professionals (NANP)
The American Association of Nutritional Consultants (AANC)
Member (Professional) American Botanical Council (ABC)
Association for Comprehensive Energy Psychology (ACEP)
The Coalition For Natural Health (CNH)
Alliance for Natural Health (ANH)
Faculty Fellowship Occidental Institute Research Foundation for Practitioners of Biological Medicine
Published Articles
E-Books
Newsletters & Blog | Loretta Lanphier, NP – Editor
Advanced Health & Wellness – Monthly 
Each issue is full of up-to-date information from the world of natural and alternative medicine. Included will be articles from some of the most respected leaders in advanced alternative medicine, information about hi-tech supplementation and product comparison, suggestions on natural treatments for health concerns, advanced nutrition that will aid in getting the body health, stress elimination, diet / exercise suggestions that bring the body into health, natural Anti-Aging suggestions, suggestions for keeping your home / office environment safe and healthy, healthy recipes, Plus Much, Much More! Advanced Health & Wellness from Oasis Advanced Wellness will teach you how to get healthy and how to stay healthy using natural methods.
OAWHealth Health & Wellness Blog – Natural health and wellness blog with articles and opinions about all aspects of getting the body healthy naturally and staying healthy by Loretta Lanphier, NP, CN, HHP, CH
Seminar Speaker
Loretta considers it a privilege to share her testimony about cancer survival as well as how to get the body healthy and keep it healthy while living in a very toxic world.. She has given her testimony in conferences with Dr. Lee Cowden, Burton Goldberg, Dr. Garry Gordon, Dr. Joseph Mercola, Dr. Edward F. Group III, Dr. Stanislaw Burzynski and Dr. Wolfgang Woeppel. Her own personal experience as a stage 3 colon cancer survivor allows the audience to come away with a vast amount of information. "When it comes to cancer diagnosis and treatment, I want people to know that there are answers and that they do have choices." Her style of "truth and straight-forwardness" in an easy-to-understand format is very refreshing to even the most discerning of audiences.
Save
Save
Save
Save
Save
Save
Save
Save
Save
Save
Save
Save