Immune Boosting Organic Oregano Oil
$26.95
Oregano Oil is a quick-acting, advanced formula made with organic ingredients to support your immune system. This Mediterranean Immune Boosting Organic Oregano Oil comes conveniently packaged in vegetable capsules so you can simply strengthen immunity, boost respiratory health, and promote healthy candida levels.
Boosts Immune, Digestive, & Respiratory Systems
Supports the Body's Defense Against Harmful Organisms
Promotes Healthy Candida Levels
Oregano Oil

Vegan Liquid Mediterranean Oregano Oil in Liquid Capsules
Strengthens Immune System, Boosts Respiratory Health
Promotes Healthy Candida Levels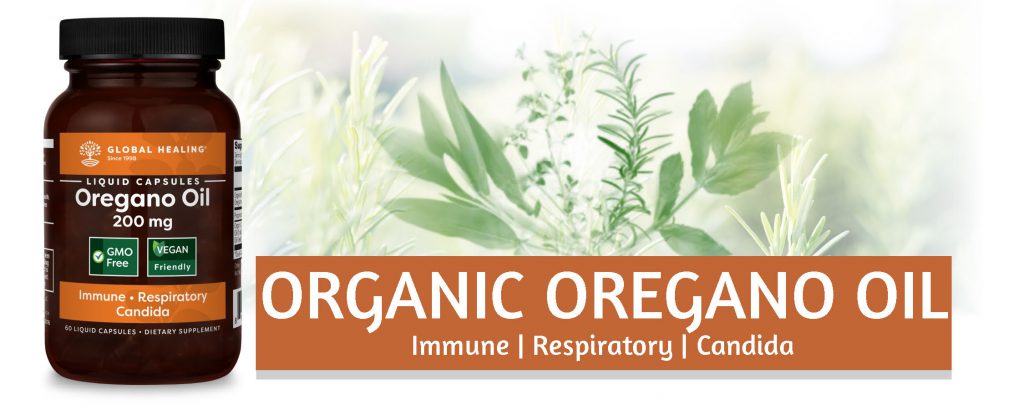 What Is Oregano Oil?
Oregano has been used as a powerful medicine for immune and digestive health for thousands of years. Brimming with plant compounds called phenols, the most powerful of which is carvacrol, oregano is one of the top year-round herbs to naturally support respiratory health. It is also very effective against Candida and other harmful organisms.
While there are many oregano oil products on the market, many have found this Liquid Oregano Oil as one of the best go-to blends. Oregano oil contains organic ingredients, including Mediterranean oregano oil, cold-pressed extra virgin olive oil, peppermint oil, and cayenne extract. This advanced formula is fast-acting and conveniently packaged in vegetable capsules so that you can experience the healing benefits anywhere and any time! If you've been searching to protect your health year-round, Oregano Oil Liquid Capsules are the perfect addition to your wellness routine. In addition, each serving (2 capsules) delivers a minimum of 200 mg of oregano oil and 135 mg of carvacrol!
Health Benefits of Oregano Oil
Oregano Oil is a smart solution for maintaining your health all through the year.
Boosts Immunity Naturally
Oregano Oil contains carvacrol and thymol, two strong antioxidants that boost your immune system and help to defend against common ailments.
Detoxes Harmful Organisms
This formula supports the body's natural defense against harmful organisms, as well as promoting healthy candida levels.
Supports Respiratory Health
Dust, pollen, chemicals in the air — there's a lot that can set off your sinuses and irritate your lungs. Oregano Oil is natural support for clear, easy breathing.
Top Five Reasons You Need Oregano Oil
Promotes Digestive Health
Oregano Oil supports digestion by helping you break down food more effectively and get more nutrition from it.
Healthy Inflammatory Response
This plant-based formula is packed full of phenols — proven to help the body have a normal inflammatory response.
Strengthens the Gut
Bad bacteria in the small intestine can affect you. Oregano Oil helps restore balance.
Encourages Healthy Nails
Got a fungal imbalance that's affecting your nails? Oregano Oil is a great natural remedy.
Eases Stomach Issues
Indigestion, constipation, or bloating? Oregano Oil can soothe and calm an upset stomach.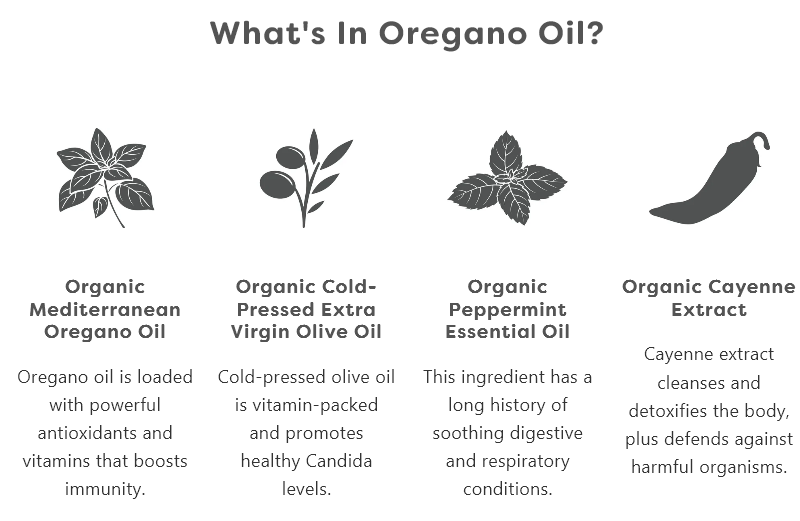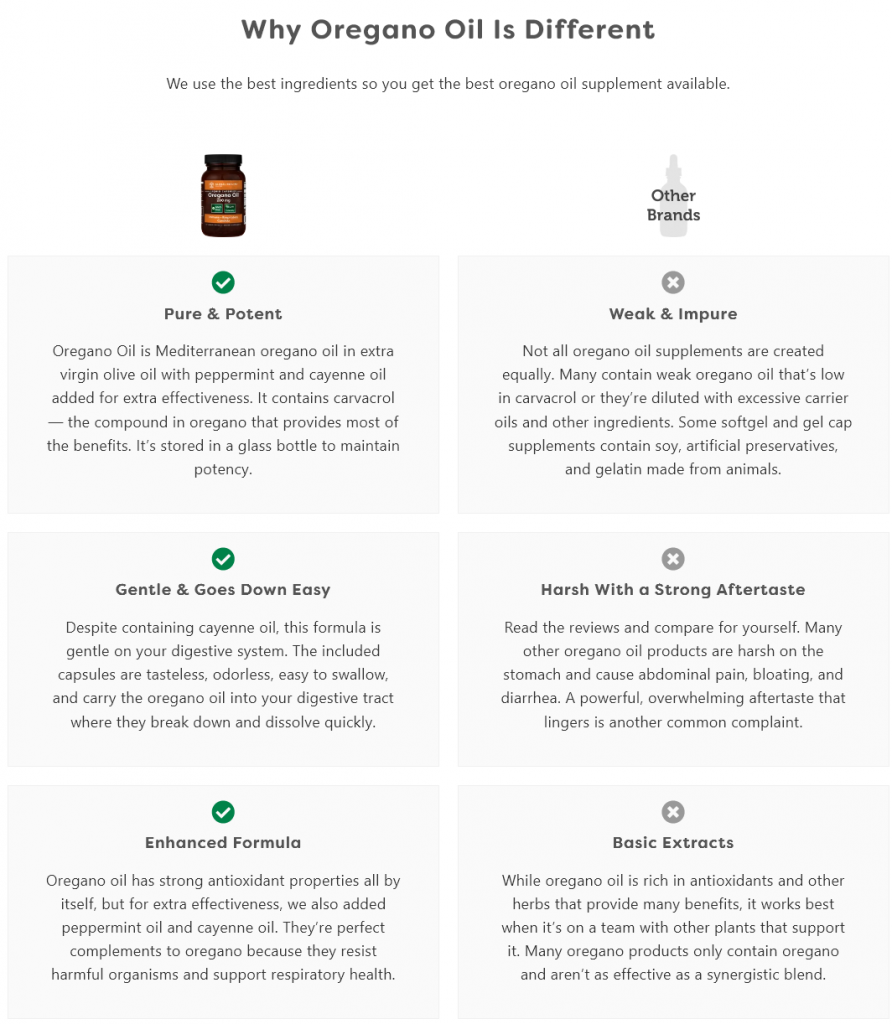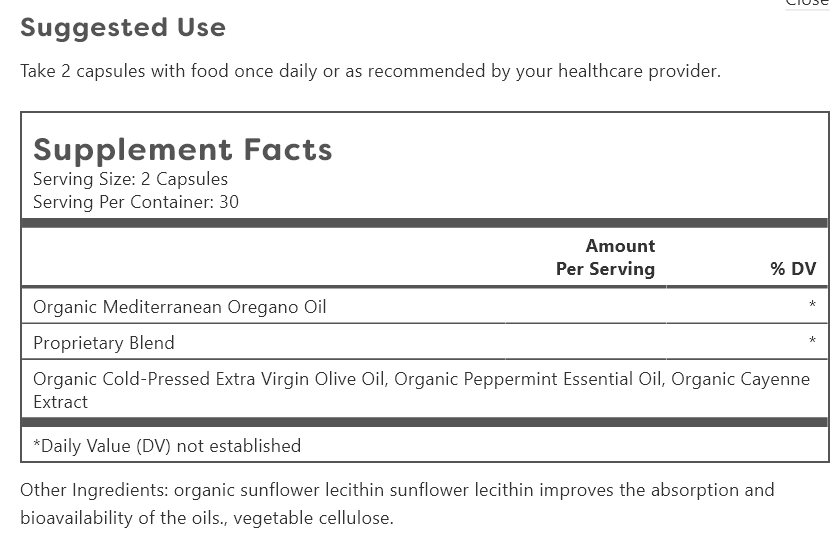 Recommended Use:
Take 2 capsules with food once daily or as recommended by your healthcare provider.
Tips for Taking Oregano Oil
Support Your Gut
One of your best defenses against allergies, seasonal ailments, and other harmful organisms is a healthy, toxin-free gut. Taking an advanced, cleansing supplement like Oxy-Powder® in the evening can help cleanse your gut.
Take It With Meals
This formula contains potent ingredients like Mediterranean oregano oil and cayenne extract. To reduce any stomach upset, we recommend taking Oregano Oil Liquid Capsules with meals.
You say take this oregano with a meal. I also take a prebiotic and digestive enzymes with my meals so is it still okay to take the oregano also?
A: Yes. You can typically combine it with other supplements with no issue.
How does Oregano improve respiratory health?
A: Organic Oregano Oil supports respiratory wellness by assisting with mucus flow to promote easy breathing, calm a cough, and soothe a sore throat. It is also a natural antihistamine which can help with allergies and soothe irritation.
What if I miss a day taking Oregano, should I take 4 the following day?
A: For optimal performance, it is best to take only 2 capsules per day. If you miss one day, resume the following day with the recommended serving of 2 capsules per day.
Can Oregano be taken with other supplements, vitamins, and minerals?
A: It is best to take Oregano oil with meals and without other supplements because it can interfere with iron absorption.
How much Carvacrol is in each serving?
A: Approximately 65-70 mg per capsule; however, the amount may vary slightly from batch to batch.