Unfortunately we don't always read much about the many health benefits of prebiotics nor are we told about healthy foods high in prebiotics. As a result most Americans don't eat enough foods high in prebiotics on a daily basis. This may cause more indigestion, higher levels of inflammation, lower immune function, weight gain and even a higher risk for some chronic diseases.
Let's talk about prebiotics and 12 of the healthy foods high in prebiotics which you should consume on a daily basis.
What Are Prebiotics?
Prebiotics were first identified and named by Marcel Roberfroid in 1995.  According to Roberfroid: "A prebiotic is a selectively fermented ingredient that allows specific changes, both in the composition and/or activity in the gastrointestinal microflora that confers benefits upon host well-being and health." In a nutshell, prebiotics are nondigestible carbohydrates that act as food for probiotics. They aid in stimulating and maintaining the good bacteria in your digestive tract which in turn has a positive effect on your immune system. It is argued that many of the health effects of prebiotics emanate from increased production of short-chain fatty acids (SCFA) by the stimulated beneficial bacteria. Thus food supplements specifically enhancing the growth of SCFA producing intestinal bacteria (such as clostridia and bacteroides species) are widely recognized to have such potential.
A huge and diverse range of bacterial species colonize the human body. The microbiota extend from mouth to anus and into the vaginal tract of women. They also reside on the skin. Many lines of research have demonstrated the significant role of the microbiota in human physiology. The microbiota are involved in the healthy development of the immune system, prevention of infection from pathogenic or opportunistic microbes and maintenance of intestinal barrier function. For a variety of reasons, normal native bacteria may not always perform these functions optimally. Probiotics and prebiotics have been studied and used to improve these functions. (International Scientific Association for Probiotics and Prebiotics)

Probiotics Must Have Prebiotics
The relationship between prebiotics and probiotics is synergistic. Prebiotic fiber is the chief food source of probiotics, and probiotics cannot flourish without it. Taking a probiotic supplement or food with prebiotic fiber places the indigestible prebiotics in the gut where probiotics then consume them. This enables those beneficial bacteria to populate in your gut microbiome. The reverse is also true — if a probiotic is taken without prebiotic fiber, it's less likely to flourish.
Different Types of Prebiotics
Prebiotics reside in both food and supplement form. Common prebiotic fiber found in supplements and foods high in prebiotics include:
Acacia gum
Inulin
Lactulose
Lafinose
Oligosaccharides (the best-known prebiotics) including:Fructooligosaccharides (FOS), Oligofructose (OF), Galactooligosaccharides (GOS), Transgalactooligosaccharides (TOS)
Polydextrose
Psyllium
Resistant starch (RS)
Wheat dextrin
Even though there's some discussion about which prebiotics are the most effective, the consensus is that consuming any prebiotics with probiotics or cultured foods is beneficial to the body.
Benefits of Prebiotics
From preliminary research, there's encouraging evidence that higher intakes of probiotics may have a positive effect in:
Diarrhea treatment, especially following treatment with certain antibiotics
Prevent and treatment of vaginal yeast infections and urinary tract infections
Increases the production of short chain fatty acids in the human colon, including the supremely beneficial butyric acid
Reduction of colorectal cancer risk
Increased magnesium and calcium absorption
Immune system effectiveness
Treat inflammatory bowel disorders (Crohn's and Ulcerative Colitis)
Lower risk of cardiovascular disease
Reduce bladder cancer recurrence
Speed treatment of certain intestinal infections
Prevent and treat eczema in children
Prevent or reduce the severity of colds and flu
Lower risk for obesity and weight gain
Lowering the body's stress response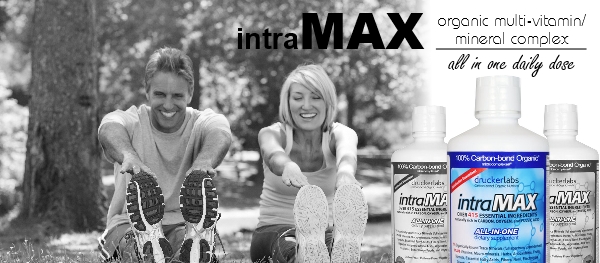 12 Healthy Foods High in Prebiotics
Tomatoes
Artichokes
Onions
Garlic
Chicory
Dandelion Greens
Asparagus
Leeks
Berries
Bananas
Flax Seed
Legumes
Getting your prebiotics from natural, real food will always be the very best choice; but for most people this is not always easy to do. Consuming a high quality probiotic supplement that includes prebiotics, such as Floratrex™, can be just as beneficial. And an added reminder that it's always best to consume supplements in addition to an already healthy plant-based diet and not "in place of" a healthy diet.
Research and References
†Results may vary. Information and statements made are for education purposes and are not intended to replace the advice of your doctor. Oasis Advanced Wellness/OAWHealth does not dispense medical advice, prescribe, or diagnose illness. The views and nutritional advice expressed by Oasis Advanced Wellness/OAWHealth are not intended to be a substitute for conventional medical service. If you have a severe medical condition or health concern, see your physician of choice.
Save
Save
Save
Save
Save
Save
Save
Save
Save
Save
Save
Save