Can you actually continue to eat healthy over the holidays, skip putting on those extra "holiday pounds," and still enjoy delicious and organic recipes that you are used to eating? Absolutely! With just a bit of planning and a willingness to spend time making a homemade meal, you can definitely eat your beloved Christmas Recipes – organic, healthy, and without compromise.
First, a little background as to why I wrote a blog article about delicious and organic Christmas recipes.
If you have followed my articles or the www.OAWHealth.com website, you know that in 2000 I was diagnosed with stage 3 colon cancer. After surgery for tumor removal and one month of horrendous chemotherapy, at the beginning of 2001, I began seeing an alternative doctor for non-toxic cancer treatment. Part of the many lifestyle changes I incorporated was a complete diet change to organic, healthy, and non-toxic food. It wasn't easy, but I was determined to give my body what it needed to encourage good health and healing. The good news is that by August of 2001, I was cancer-free and have remained cancer-free. YAY!
Well, along came the 2001 holiday season (which I absolutely love). My dilemma was whether I must give up all our traditional and delicious family holiday foods or actually eat some of those same foods by altering the recipes to make them organic, healthy, and non-toxic. My solution was to try the latter – to make our traditional Thanksgiving and Christmas recipes but to change unhealthy ingredients to delicious and organic ingredients. Actually, it wasn't all that difficult, and guess what – the recipes turned out just as delicious! Most of my family couldn't even tell the difference except that everything tasted "better." Yes, they actually used the words "better tasting"!
I want to share below some of our main holiday recipes that I changed or tweaked. Remember that I'm a Texas girl, and our holiday menu may not look exactly like what your family is used to eating. I also understand that not everyone loves cornbread dressing (although I cannot imagine why). Still, it's the tradition in this Texas family, so I was determined to make the dressing as clean and organic as possible while staying true to the recipe. Since turkey is always on our menu, we also purchase an organic or free-range turkey. Yes, a bit costly…almost to the point that I would like to raise our own…but sooo delicious. I am not a huge meat-eater, but I'm all in when we talk Thanksgiving and Christmas. Below are the recipes – use as is, tweak them to what your family likes or try adding other healthy ingredients. Enjoy!
Delicious and Organic Christmas Recipes: No Basting, Roasted Turkey
This method requires no basting because the turkey roasts covered, sealing in juices for extremely tender meat. Savory herbs & veggies add a wonderful aroma and delicate flavor. For an especially juicy turkey, brine your bird before roasting. There are many brine recipes given on the Internet. Just be sure to use ingredients that are non-toxic. I highly suggest using organic apple cider vinegar as one of the brine ingredients. It's also important not to brine a self-basting, pre-seasoned, or kosher turkey. Otherwise the turkey will be too salty. Here is a good brine recipe.
12 to 14 lb organic or free-range turkey
organic olive oil or ½ stick of organic butter
Himalayan salt, to taste
2 teaspoons Organic pepper (or to taste)
2 stalks organic celery, cut in lengths to fit turkey cavity
1 medium organic sweet onion, such as Vidalia, cut in half
1 – 2 large organic carrots, cut in lengths to fit the turkey cavity
organic chicken broth (enough to cover bottom of pan 1/4″ deep)
1 bay leaf
1/2 cup organic white wine
pinch of aromatic herbs (thyme, rosemary or savory)
Preheat oven to 325 F.
Remove neck and giblets. Rub the butter on the outside and in the cavity of the turkey. Sprinkle the salt and pepper on the inside and the outside of the turkey. Put the celery, onion and carrot in the cavity. Place the turkey, breast-side up, in a large roasting pan.
If desired, use trussing string to tie turkey legs together and close cavity. Cover bottom of roasting pan with 1/4″ of broth. Add 1 bay leaf, 1/2 cup white wine, and a pinch of aromatic herbs such as thyme, rosemary and savory. Place the bird breast-side up on a rack in a covered roasting pan. A covered roasting pan allows the turkey to self-baste, as does a cooking "tent" made from aluminum foil.
If you are using a meat thermometer (and you should!), place it into the thickest part of the thigh without touching the bone. The turkey will be done when the thermometer reaches about 175 to 180 F.
Without a thermometer, figure 15 minutes per pound. Start checking for doneness about an hour before the end of the recommended roasting time. A 12 to 14 pound turkey should be done in about 3 to 4 hours or when juices run clear when thigh is pierced.
Note: If you want to stuff your turkey, do so about 30-40 minutes before turkey is done, using previously baked dressing. Return turkey to oven. For a beautiful golden-brown turkey, remove lid and turn the heat to broil or high for the final 30 minutes.
Scoop out the stuffing as soon as the turkey is done. Let turkey rest 30 minutes before carving. Reserve drippings for gravy.
Delicious and Organic Christmas Recipes: Lanphier Family Organic Southern Cornbread Dressing
This recipe was handed down by my grandmother to my mother and now to me. It will eventually go to my daughter and my granddaughter. I have made this recipe so many times, that now I basically just "eye" the ingredients. So the ingredient amounts below are approximate and by no means set-in-stone.
Serves 8-10
Organic Cornbread – Double the recipe on the back of the organic cornmeal box and then bake in a regular 13 x 9 glass or ceramic pan. Use only organic ingredients to make your cornbread. Note: When make this recipe, use only 2 Tablespoons of organic sugar and 2 teaspoons of organic baking powder. You may substitute almond milk for the recommended milk and organic olive oil or refined coconut oil (melt first) for the oil. Use organic flour and organic sugar. Once baked, allow to cool thoroughly and then crumble (use hands) the cornbread in the same container. Try to get as fine of a crumble as possible. Be sure to wash hands thoroughly before crumbling.
Gluten-Free: I have also used a gluten-free, pre-made cornbread from a local gluten-free bakery and the dressing turned out very well. It was sweeter than normal since the bakery cornbread recipe did not have a reduced sugar content.
Pre-heat oven to 450 degrees.
Ingredients to add to the crumbled cornbread
(I always cook the dressing in the same pan in which I bake the cornbread).
1– 2 Cups of organic green onions (thoroughly washed & chopped)
5-6 – Organic/free-range hard-boiled eggs thoroughly diced
6 – Organic/free-range raw eggs
1 Tablespoon – Organic Poultry Seasoning (or to taste)
2-3 Boxes Organic Chicken Broth
Directions
Make cornbread, allow to cool and then crumble in the same baking pan.
Add green onions, hard-boiled eggs and raw eggs. Mix thoroughly.
Start off by adding 1 box of chicken broth. The mixture should be a bit watery. I usually end up using about 1.5 boxes of chicken broth for this amount of dressing. If you are doubling the entire recipe, then more boxes of broth will be needed. Remember that a bit of a watery consistency is needed in order to get a moist dressing.
Add Poultry Seasoning. Start off with 1 teaspoon, mix in thoroughly and then taste. If you cannot taste the poultry seasoning, then add a bit more and re-taste. I do not use any added salt or pepper for this dressing.
Place in pre-heated 450 degree oven and bake covered for 45-50 minutes.
Take out and uncover and bake for 10-15 minute more. Be sure to check often so that the cornbread does not burn. The last 10-15 minutes is mostly for browning the top.
Test for doneness by inserting a knife in the middle of the cornbread. If I comes out clean, the cornbread is ready. Remove from oven.
Additional ingredients (if desired)
2-3 Cups organic celery (diced)
Delicious and Organic Christmas Recipes: Old-Fashioned Candied Sweet Potatoes
Adapted from www.wholefoods.com | Gluten-Free, Vegetarian
Serves 8
Ingredients
4 lb sweet potatoes, peeled and cut into 1-inch pieces (organic)
5 TB butter (organic)
2/3 cup organic golden brown sugar
1 tsp ground organic Ceylon cinnamon
1/4 tsp ground organic nutmeg
Pinch of ground organic ginger
1/2 tsp salt (Himalayan)
Optional Toppings
2 cups marshmallows*, cut into small cubes
1/2 cup pecans, chopped (organic)
Directions
Preheat oven to 375 F. Place potatoes in 13 x 9 x 2-inch glass baking dish. Combine butter, sugar, cinnamon, nutmeg, ginger and salt in small saucepan over medium heat. Bring to boil and stir until sugar dissolves. Pour this mixture over sweet potatoes and toss to coat. Cover dish well with foil.
Bake 50 minutes. Uncover and continue to bake until potatoes are tender and syrup thickens a bit (basting occasionally) about 20 minutes. Raise oven temperature to 500 F. Top sweet potatoes with cubed marshmallows and pecans and bake until marshmallows begin to melt and nuts begin to brown, about 3 minutes.
*natural marshmallows are available in some of the Whole Foods Stores.
In lieu of marshmallows, try the following:
Nut Crumble for Candied Sweet Potatoes
1 cup organic, rolled oats
1 1/3 cups pecan halves, chopped
1/3 cup almond meal or almond flour
1 teaspoon Ceylon cinnamon
1/4 teaspoon Himalayan salt
2 tablespoons organic coconut oil, melted
2 tablespoons organic butter, melted
2 1/2 tablespoons pure maple syrup (grade B)
Using a food processor pulse the oats until coarsely chopped. In a medium bowl, stir together the chopped pecans, chopped oats, almond meal/flour, cinnamon, and salt. Add melted coconut oil, melted butter and maple syrup. Stir until thoroughly combined.
Sprinkle the nut crumble topping all over the sweet potatoes, evenly. Bake, uncovered, at 375F for 15 to 25 minutes, until the dish is hot throughout. Serve!
Delicious and Organic Christmas Recipes: Garlic Green Beans
This is another one of my recipes in which I usually just "eye" the ingredients. Make according to your family likes.
Ingredient List
Organic green beans (fresh or frozen) (5-6 ounces per person)
1-2 Boxes Organic Chicken or Vegetable Broth
3-5 cloves organic garlic (peeled & smashed)
1 – Onion, chopped
2 Teaspoons Extra-virgin, cold-pressed olive oil or 3 Tablespoons of organic butter.
2 pinches of organic lemon pepper or 2 Tablespoons fresh lemon juice
Himalayan salt (to taste)
Directions
If using fresh green beans, trim and snap into halves. Thoroughly wash.
Place beans, onion and garlic in a large Dutch oven pan. Cover beans with broth. Add remaining ingredients and bring to a boil. Reduce heat to medium-low and simmer until beans become tender. Drain ½ of liquid. Add butter or olive oil to green beans; cook and stir until butter is melted, 2 to 3 minutes. Season with lemon pepper and Himalayan salt. Serve.
Delicious and Organic Christmas Recipes: Organic Seven Layer Vegetable Salad
The veggie amounts are based on using a 3-4 quart glass salad bowl. You can scale the vegetable amounts up or down according to the size of your bowl.
Serves: 8-10
Ingredient List
Dressing
1/2 cup organic Greek yogurt or organic coconut milk
1/2 cup your favorite mild or medium organic Salsa
2 tablespoons organic or homemade mayonnaise
2 tablespoons chopped fresh cilantro leaves
1 tablespoon extra-virgin, cold-pressed olive oil
1 tablespoon organic apple cider vinegar
1 heaping tablespoon organic chopped green onions
1/2 teaspoon organic chili powder
1/4 teaspoon Himalayan salt
It's always a good idea to have more salad dressing on-hand than is needed. I suggest doubling the salad dressing recipe when serving more than six people.
Salad (wash all ingredients thoroughly)
1 to 2 heads romaine lettuce or butter lettuce, finely chopped
1 head organic purple lettuce
1 can organic black beans, drained and rinsed or organic green peas
2 organic cucumbers – peeled and cubed
1 medium red onion, sliced or chopped, your choice
1/2 cup organic green olives, sliced
3/4 to 1 cup organic corn kernels (thawed from frozen)
1 organic avocado, pit removed, peeled and chopped
1 organic orange bell pepper, chopped
3 cups organic cherry tomatoes, halved or quartered (about 2 cups after slicing)
1 tablespoon fresh cilantro, dill, and/or basil, chopped
Directions
Dressing
Add all ingredients into a blender and blend until smooth. Always taste first to decide if more seasoning is necessary. Set the dressing asside or if making ahead, put in fridge. Remember to take the dressing out of fridge at least 15-20 minutes before serving.
Salad
If you are using a wide bowl, bring your ingredients against the glass. Fill the center with romaine lettuce as you build the layers. This will give a perfect balance of greens to veggies when served.
In a medium glass salad bowl (about 90-96 ounces), place a thin layer of romaine lettuce at the bottom. Next a layer of purple lettuce. Next spoon black beans or green peas over the lettuce. Then add red onions over the black beans or green peas, followed by a layer of olives, cucumbers, then corn, avocados, bell peppers, and top with cherry tomatoes.
Sprinkle the herbs over the cherry tomatoes which should be on the very top of the layers.
If you prefer not to fill the center of the bowl with lettuce, you can serve the lettuce in a separate bowl tossed with a bit of cold-pressed extra virgin olive oil.
Place the creamy salsa vinaigrette dressing on the side to allow people to choose the amount they prefer over their salad.
Suggestion: All these ingredients in this Seven Layer Salad can be combined together into a large salad bowl – without layering. You will still have a gorgeous presentation as long as you use a clear glass bowl. Also, feel free to choose other veggies, according to your preference, in place of some of the layers.
From Our Family To Yours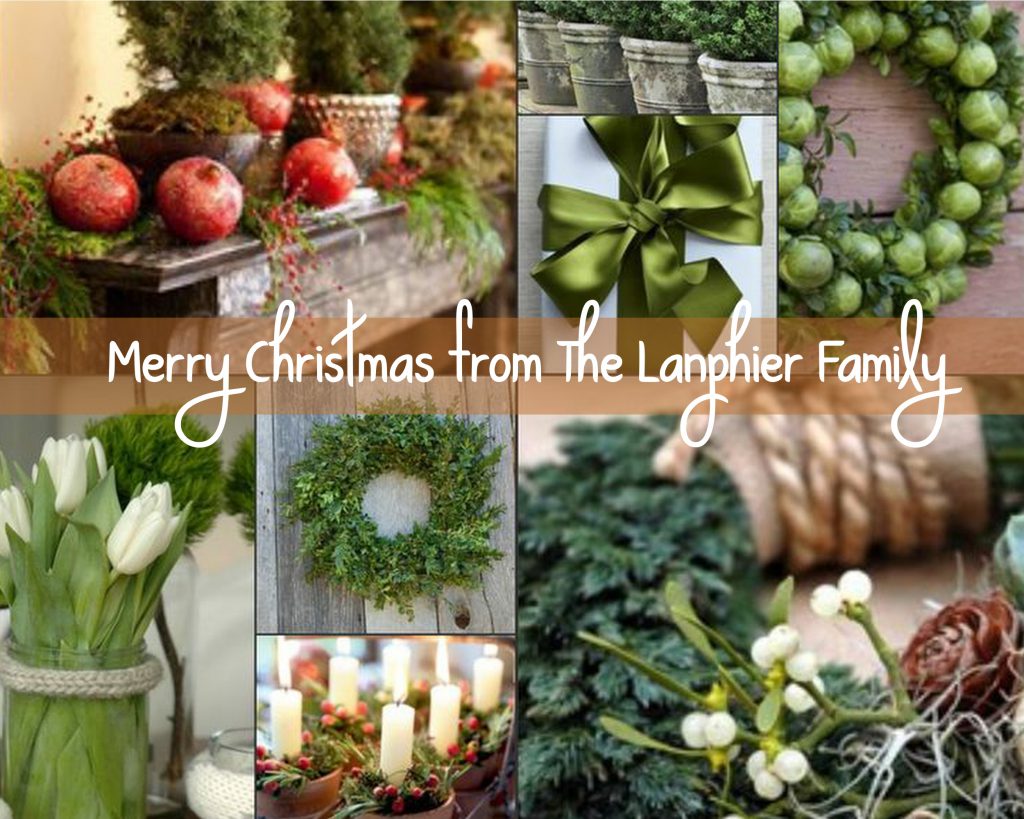 †Results may vary. Information and statements made are for education purposes and are not intended to replace the advice of your doctor. Oasis Advanced Wellness/OAWHealth does not dispense medical advice, prescribe, or diagnose illness. The views and nutritional advice expressed by Oasis Advanced Wellness/OAWHealth are not intended to be a substitute for conventional medical service. If you have a severe medical condition or health concern, see your physician of choice.
Save
Save
Save
Save
Save
Save
Save
Save
Save
Save
Save