Since low carb diets, such as the ketogenic diet, have become a healthy lifestyle for many people, one of the foods that seems to be missed the most is rice. I hear this all the time from clients. When I started to see more and more recipes appear for "cauliflower rice", I found it difficult to contain my excitement because it provides a healthy rice substitute. I do have to admit that in the very beginning I had some doubts about the taste of a cauliflower rice and wondered if it was really as tasty as people were saying. That was a couple of years ago. I'm glad to report that cauliflower rice is wonderful and best of all comes with some excellent health benefits. So I'm naming this the Delicious and Easy Cauliflower Rice Recipe because it's delicious, easy and fits into the ketogenic diet, low carb diets and even vegan diets like a glove. Most of all this cauliflower rice recipe will help make many of those beloved rice dishes available to those who are choosing to eat healthy.
Let's take a minute to refresh our memory concerning the health benefits of cauliflower.
Did you know cauliflower is just as rich in phytonutrients as green cruciferous vegetables? This nutrient richness is exemplified by its glucosinolates and indole-3- carbinol. Glucosinolates are sulfur-containing compounds that provide a variety of support for our cardiovascular, digestive, immune, inflammatory, and detoxification systems. Cauliflower is an excellent source of vitamin C, vitamin K, folate, pantothenic acid, and vitamin B6. Cauliflower is a very good source of choline, dietary fiber, omega-3 fatty acids, manganese, phosphorus, and biotin. Lastly, cauliflower a good source of vitamin B1, B2, and B3, the minerals potassium and magnesium, and protein. Yes, I said protein.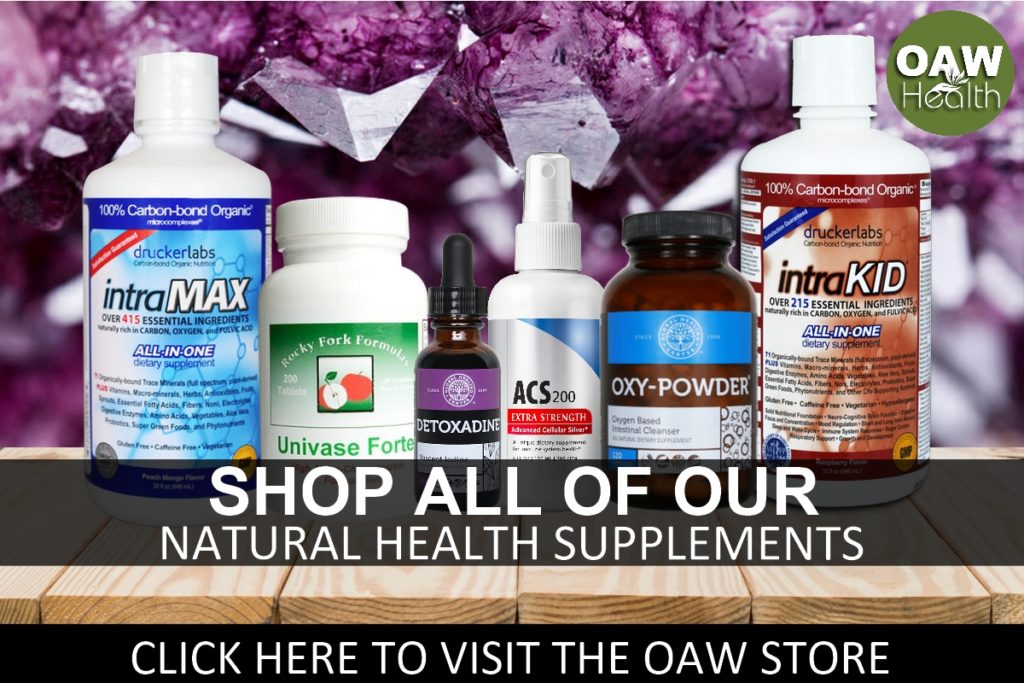 Recent studies indicate that cooking raw cauliflower greatly improves its ability to bind effectively with bile acids. Bile acid binding is a well-documented method for helping regulate blood cholesterol levels. From these studies there is potential cardiovascular benefits from consumption of cooked cauliflower. The cauliflower in the most detailed study had been steamed for 10 minutes.
RELATED: Health Benefits of Cauliflower
It's amazing that with just a couple of pulses with my food processer, a delicious and "healthy rice" appears. Let's get to the recipe.
Delicious Cauliflower Rice Recipe
Makes 6 servings (about 1 cup each)
Ingredient List
1 head of cauliflower (organic or locally grown is best)
1 tablespoon olive oil (make sure it is 3rd party certified), avocado oil or grass-fed butter
Himalayan Salt
Kitchen Equipment You Will Need
Chef's knife
Food processor or box grater
Skillet with lid
Instructions
Cut cauliflower into large pieces – Using your Chef's knife, cut the head of cauliflower into quarters. Trim out the inner core from each quarter. Break apart the cauliflower into large florets with your hands. Some say to include the core if it's tender.
Place large pieces of cauliflower in your food processor – Don't fill your food processor more than 3/4 full; if necessary, process in 2-3 batches.
PULSE the cauliflower until completely broken down – Process the cauliflower in 1-second pulses until it has completely broken down into rice sized granules. Be careful not to pulse for too long or you will have cauliflower mush. If you don't have a food processor, you can grate the cauliflower florets on the large holes of a box grater.
Remove all unprocessed pieces – Some florets or large pieces of the cauliflower might remain unprocessed. Pull these out and set them aside. Transfer the cauliflower rice to another container and then reprocess the large pieces.
Cooking cauliflower rice – Cooking makes the cauliflower tender and more like rice. Warm a tablespoon of avocado oil, coconut oil or butter in a large skillet over medium heat. Stir in the cauliflower rice and sprinkle with a little Himalayan salt. Cover the skillet and cook for 5 to 8 minutes, until the rice is as tender as you like. Keep an eye on it so it doesn't burn. Use or serve immediately, or refrigerate the cauliflower rice for up to a week. You can also add the cooked cauliflower rice into many of your recipes that call for normal rice.
Raw cauliflower Rice – Cauliflower rice can also be used raw such as tossing into a salad or in a cold side dish.
Suggestions to Make Your Cauliflower Rice More Flavorful
Feel free to add just about any veggie that your family likes. If you are on a low carb diet, be mindful of veggies with high carb contents. Be sure to saute the veggies before adding them to the cooked cauliflower rice.
Add organic cheese, sauted garlic, Broccoli and pastured pre-cooked chicken chunks to make a to-die-for Chicken and Rice Casserole.
Make cauliflower rice pancakes. This particular cauliflower rice pancake recipe contains mainly cauliflower rice, eggs, onion and coconut oil.
You can find a delicious Fried Cauliflower Rice & Vegetable Recipe here.
Here is an absolutely delicious Egg Muffins with Ham, Kale and Cauliflower Rice recipe. Perfect for a lazy Saturday or Sunday brunch. Note: I would highly suggest using a trusted source for the ham.
Freezing raw cauliflower rice – Cauliflower rice can also be sealed in airtight containers or bags and frozen for up to three months. Thaw on the counter for a few minutes before using or cooking. Note: Some have said they have found frozen organic pre-riced cauliflower (bagged) in Trader Joe's.
Always purchase certified organically grown foods. Repeated research studies on organic foods as a group show that your likelihood of exposure to contaminants such as pesticides and heavy metals can be greatly reduced through the purchased of certified organic foods, including cauliflower. In shopping your local farmers' markets, you are likely to find a local organic grower who sells cauliflower but has not applied for formal organic certification either through the U.S. Department of Agriculture (USDA) or through a state agency. On the other hand, if you are shopping in a large supermarket, your most reliable source of organically grown cauliflower will most likely be cauliflower that displays the USDA organic logo
References & Research
Ambrosone CB and Tang L. Cruciferous vegetable intake and cancer prevention: role of nutrigenetics. Cancer Prev Res (Phila Pa). 2009 Apr;2(4):298-300.
Cabello-Hurtado F, Gicquel M, and Esnault MA.Evaluation of the antioxidant potential of cauliflower (Brassica oleracea) from a glucosinolate content perspective. Food Chemistry, Volume 132, Issue 2, 15 May 2012, Pages 1003-1009.
dos Reis CR, de Oliveira VR, Hagen MEK, et al. Carotenoids, flavonoids, chlorophylls, phenolic compounds and antioxidant activity in fresh and cooked broccoli (Brassica oleracea var. Avenger) and cauliflower (Brassica oleracea var. Alphina F1). LWT – Food Science and Technology, Volume 63, Issue 1, September 2015, Pages 177-183.
dos Reis, LCR, de Oliveira VR, Hagen MEK, et al. Effect of cooking on the concentration of bioactive compounds in broccoli (Brassica oleracea var. Avenger) and cauliflower (Brassica oleracea var. Alphina F1) grown in an organic system. Food Chemistry, Volume 172, 1 April 2015, Pages 770-777.
Fowke JH, Morrow JD, Motley S, et al. Brassica vegetable consumption reduces urinary F2-isoprostane levels independent of micronutrient intake. Carcinogenesis, October 1, 2006; 27(10): 2096 – 2102. 2006.
Girgin N and El SN. Effects of cooking on in vitro sinigrin bioaccessibility, total phenols, antioxidant and antimutagenic activity of cauliflower (Brassica oleraceae L. var. Botrytis). Journal of Food Composition and Analysis, Volume 37, February 2015, Pages 119-127.
Higdon JV, Delage B, Williams DE, et al. Cruciferous Vegetables and Human Cancer Risk: Epidemiologic Evidence and Mechanistic Basis. Pharmacol Res. 2007 March; 55(3): 224-236.
International Agency for Research on Cancer (IARC). (2009). IARC Handbooks of Cancer Prevention Volume 9: Cruciferous vegetables, isothiocyanates and indoles. Lyon, France.
Kahlon TS, Chiu MCM, and Chapman MH. Steam cooking significantly improves in vitro bile acid binding of beets, eggplant, asparagus, carrots, green beans, and cauliflower. Nutrition Research, Volume 27, Issue 12, December 2007, Pages 750-755.
Kapusta-Duch J, Kusznierewicz B, Leszczyn'ska T, et al. Effect of cooking on the contents of glucosinolates and their degradation products in selected Brassica vegetables. Journal of Functional Foods, 2016, 23, pages 412-422.
Larsson SC, Andersson SO, Johansson JE, et al. Fruit and vegetable consumption and risk of bladder cancer: a prospective cohort study. Cancer Epidemiol Biomarkers Prev. 2008 Sep;17(9):2519-22.
Li WP and Huang JC. (2014). Analysis about Present Status of Global Cauliflower Production and Its Trade[J] 1(9): 5-10.
Mahfouz EM, Sadek RR, Abdel-Latief WM, et al. The role of dietary and lifestyle factors in the development of colorectal cancer: case control study in Minia, Egypt. Cent Eur J Public Health. 2014 Dec;22(4):215-22.
Manchali S, Murthy KNC, and Patil BS. Crucial facts about health benefits of popular cruciferous vegetables. Journal of Functional Foods, Volume 4, Issue 1, January 2012, Pages 94-106.
Nettleton JA, Steffen LM, Mayer-Davis EJ, et al. Dietary patterns are associated with biochemical markers of inflammation and endothelial activation in the Multi-Ethnic Study of Atherosclerosis (MESA). Am J Clin Nutr. 2006 Jun;83(6):1369-79.
Picchi V, Migliori C, Scalzo RL, et al. Phytochemical content in organic and conventionally grown Italian cauliflower. Food Chemistry, Volume 130, Issue 3, 1 February 2012, Pages 501-509.
Rungapamestry V, Duncan AJ, Fuller Z et al. Effect of cooking brassica vegetables on the subsequent hydrolysis and metabolic fate of glucosinolates. Proc Nutr Soc. 2007 Feb;66(1):69-81.
Steinbrecher A and Linseisen J. Dietary Intake of Individual Glucosinolates in Participants of the EPIC-Heidelberg Cohort Study. Ann Nutr Metab 2009;54:87-96.
Tang L, Zirpoli GR, Guru K, et al. Consumption of Raw Cruciferous Vegetables is Inversely Associated with Bladder Cancer Risk. 2007 Apr 15;67(8):3569-73.
Tang L, Paonessa JD, Zhang Y, et al. Total isothiocyanate yield from raw cruciferous vegetables commonly consumed in the United States. Journal of Functional Foods, Volume 5, Issue 4, October 2013, Pages 1996-2001.
Volden J, Bengtsson GB, and Wicklund T. Glucosinolates, l-ascorbic acid, total phenols, anthocyanins, antioxidant capacities and colour in cauliflower (Brassica oleracea L. ssp. botrytis); effects of long-term freezer storage. Food Chemistry, Volume 112, Issue 4, 15 February 2009, Pages 967-976.
Volden J, Borge GIA, Hansen M, et al. Processing (blanching, boiling, steaming) effects on the content of glucosinolates and antioxidant-related parameters in cauliflower (Brassica oleracea L. ssp. botrytis). LWT – Food Science and Technology, Volume 42, Issue 1, 2009, Pages 63-73.
Wang J, Zhao Z, Sheng X, et al. Influence of leaf-cover on visual quality and health-promoting phytochemicals in loose-curd cauliflower florets. LWT – Food Science and Technology, Volume 61, Issue 1, April 2015, Pages 177-183.
Xu Y, Bao T, Hen W, et al. Purification and identification of an angiotensin I-converting enzyme inhibitory peptide from cauliflower by-products protein hydrolysate. Process Biochemistry, In Press, Corrected Proof, Available online 24 May 2016.
†Results may vary. Information and statements made are for education purposes and are not intended to replace the advice of your doctor. Oasis Advanced Wellness/OAWHealth does not dispense medical advice, prescribe, or diagnose illness. The views and nutritional advice expressed by Oasis Advanced Wellness/OAWHealth are not intended to be a substitute for conventional medical service. If you have a severe medical condition or health concern, see your physician of choice.
Save
Save
Save