If you are like me, you don't normally keep fresh lemons and limes on-hand because they often end up in the trash before getting used. While both of these fruits are not something that we eat whole, including lemons and limes in fresh juice, fresh salad dressings, over fresh seafood, a morning liver-detox drink or a summer lemon-lime cooler allows you to get the many health benefits provided by these sour fruits. Lemons and limes are indispensable in most kitchens; however, keeping a fresh supply of these beauties on-hand was almost impossible. Who hasn't found a forgotten lemon or lime in the fridge crisper with mold growing on it. Yuck! After thinking about this for a while I decided to look online for instructions on how to freeze lemons and limes. I found some great information but I needed to taste for myself to see if they would really retain their freshness and taste.
READ: 20 Health Benefits of Lemons
I quickly found out the wonderful convenience of freezing lemons and limes. The methods I prefer are simple and wonderfully time-saving. Some of the advantages of being able to freeze lemons and limes are that you can use nearly every part of the fruit, you'll always have a fresh lemon or lime on hand to add zing to dishes and tang to drinks, you can freeze the whole fruit, you can slice it into the size of wedges that you use most in your cooking, you can make frozen juice cubes for those recipes that require one or two tablespoons of lemon or lime and no more buying those plastic bottles of lemon juice that contain added ingredients. Okay…best of all, no more asking hubby to run to the store for one lemon or lime which makes for a very happy hubby.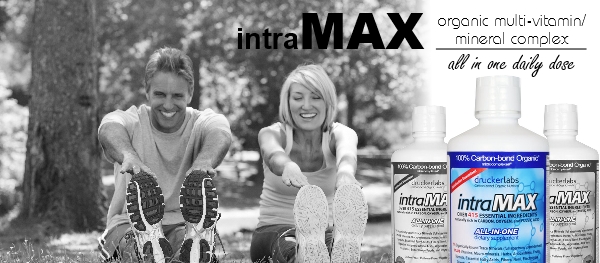 To save even more time and money try to stock up on lemons and limes when they're in season or on sale. The very best lemons are those that are a bit heavy for their size and do not have dark or soft spots. Small lemons are usually more juicy and are best to use if you want to make frozen lemon or lime juice cubes.
As I said above, you can freeze lemon wedges or slices, lemon zest, lemon juice and even the whole lemon. Be sure to always wash your lemons and limes with a non-toxic soap and clean water or you can use a fruit and vegetable wash that is non-toxic (be sure to read labels). Dry thoroughly. Use a microplane or a lemon zester to make lemon zest from the peel. A zester will provide long thin strands while a microplane will provide small bits of zest. Place zest in a small glass jar or bag, label and freeze. Use in place of fresh zest called for in any recipe.
NOTE: I highly suggest using organic lemons and limes. Organic lemons and limes have a stronger tang and the aromatic oils are very strong. And the strong flavor is sweeter than chemically grown lemons.
How to Freeze Lemons and Limes
Whole lemons and limes
Wash thoroughly and allow to dry. Place in freezer bags or wide mouth canning jars (smaller lemons), removing as much air as possible before sealing. Because whole frozen lemons and limes usually become mushy, they are best for juicing. To thaw, place the lemons or limes in cold water for 10 to 15 minutes. Run through your juicer. To freeze whole lemons that you've grated the zest from, wrap them in plastic wrap. Place the wrapped lemons into freezer bags, remove as much air as you can, and place them in the freezer.
Lemon or lime wedges or slices
These are great for adding flavor to drinks. A wedge of frozen lemon adds zip to a glass of iced tea, gives purified water a cleansing kick, and is the perfect complement to a glass of fresh lemonade. You can also place a frozen lemon wedge into hot tea to cool it enough for sipping. To freeze individual lemon wedges or slices, wash the lemons or limes thoroughly, slice to the thickness you want and then place the slices on a parchment-lined baking sheet. Place the baking sheet into the freezer until the lemon pieces are frozen. Place these pieces into freezer bags or wide mouth canning jars. Bags are usually better because you can remove as much air as possible. Individually quick freezing lemon pieces makes it so quick and easy to just grab just the number you need, even if it's just one for your afternoon cup of herbal tea.
For punch or large pitchers of drinks that need that lemon or lime "punch", you can freeze lemon slices in muffin tins to create a large cube. Place slices into each muffin slot and add purified water. Place into freezer. Once the lemon is frozen, you can toss the cubes in a freezer bag or wide mouth canning jar for future use.
Lemon or lime juice
Juice fresh lemons or limes and freeze the juice in ice-cube trays. To determine the volume of one cube, fill one cube space with water. Amounts can vary between one and two tablespoons or could be as little as a couple of teaspoons. Ice trays differ in size and this is why it is important to measure first.  Indicate this measurement on your bag of lemon juice cubes so you'll know how many cubes to thaw for recipes. Example: 1 cube = 1 tablespoon of lemon or lime juice. Once cubes are frozen, place them into freezer bags or wide mouth canning jars. Remove as much air as possible before sealing.
More Ideas for Lemons and Limes
For extra-special events, try lemon juice ice cubes for a brunch, parties or baby showers. Place a mint leaf, fresh raspberry, strawberry slice, or kiwi chunk into cubes before freezing.
After you prep and freeze lemons and limes, if there are some parts of the rind left over, grind them in your garbage disposal to have a clean and fresh smelling garbage disposal.
Or use leftover rinds to give a quick polish to a chrome or stainless steel fixture in your kitchen.
Use a frozen lemon juice cube with honey and a bit of ginger to soothe sore throats.
Use the lemon slices as ice-cubes for a delicious addition to your daily water. (Please make sure that your water is purified.)
Use frozen lime cubes in homemade guacamole.
For a fresh smelling kitchen: Grow A Lemon Seed Indoor Plant. 1) Soak lemon seeds in purified water for about 2 to 3

hours and let them dry on paper towels.

2) Gently remove outer layer of seeds. 3) Put back into water as you prepare soil. 4)  Place potting soil in a flower-pot or a cup and plant the seeds. Add water to moisten the soil. 5) Place small pebbles on top of seeds. 6) You will see

the

plants will start sprouting after a period of time,

depending on

the sunlight and moisture. Full instructions and pictures here.
†Results may vary. Information and statements made are for education purposes and are not intended to replace the advice of your doctor. Oasis Advanced Wellness/OAWHealth does not dispense medical advice, prescribe, or diagnose illness. The views and nutritional advice expressed by Oasis Advanced Wellness/OAWHealth are not intended to be a substitute for conventional medical service. If you have a severe medical condition or health concern, see your physician of choice.
Save
Save
Save
Save
Save
Save
Save