Up-Dated – February 2022
Who would ever think that the bite of a poppy-seed-sized tick could wreak so much havoc on the body? A tick now believed to contain many other bacteria organisms causes people to have a myriad of symptoms that quickly evolve into a chronic disease. Who would have ever guessed this little critter known as the deer tick would be the source of a very mysterious and debilitating disease — a disease with symptoms overlapping those of many other diseases such as Alzheimer's, Parkinson's, and Chronic Fatigue Syndrome, to name a few. The disease? Lyme Disease.
The Great Imitator

The Borrelia burgdorferi (Bb) spirochete is an evasive organism which can penetrate virtually any organ or system in the body, including the brain and central nervous system, joints, muscles and heart. Lyme disease symptoms may be similar to other medical conditions, making diagnosing a challenge.

Lyme disease mimics many other health concerns such as multiple sclerosis, arthritis, chronic fatigue syndrome, fibromyalgia, ALS, ADHD and even Alzheimer's disease. Interestingly, despite debilitating symptoms, many Lyme patients outwardly appear quite healthy, which is why Lyme disease has also been called "the invisible illness

"and "the great imitator."
In 1981 the cause, a spiral-shaped bacteria called Borrelia burgdorferi (B. burgdorferi) was discovered, yet not many in conventional medicine knew what to do with this newly discovered bacteria. Currently, there are 20 known species of Borrelia that can cause human illness (not just Borrelia burgdorferi), and it is not uncommon for people with Lyme disease to harbor at least two species. This spirochete is now known to invade every organ in the body. It has become far more prevalent than AIDS and the West Nile virus and shows up in states where Lyme has never existed.
We now know that it's not only ticks that carry Lyme. Apart from Borrelia, hundreds of species of stealth-type microbes can be transmitted by ticks. Stealth-type microbes are infectious microorganisms that hide from or suppress your immune system. They lead to chronic illness and a general lack of well-being. When these stealth-type microbes evade or trick your immune response, they are dealt with on a case-by-case basis. Persistence rather than virulence is how they win.
Lyme is found in semen, vaginal fluid, breast milk, saliva, tear ducts, and even the blood supply. Co-infections are growing, and some now recognize Lyme as a mutating disease. There is also some suggestion that we need to label Lyme as an STD because teens give it to each other through unprotected sex.
The United States has 10 times as many Lyme disease cases each year as the official numbers report. That's the conclusion of research by the U.S. Centers for Disease Control and Prevention (CDC). More than 30,000 cases of Lyme disease are reported to the CDC each year. But three 2012 studies suggest that doctors actually diagnose and treat about 300,000 cases a year. One study is based on medical insurance claims. One uses a survey of clinical laboratories that test for Lyme disease. The third study looks at self-reported Lyme disease, based on a survey of the public. CDC officials were not surprised that their official numbers had been low. They presented their early estimates, based on the three studies, at a conference on tick-borne diseases.
Even though Lyme Disease is now a worldwide health epidemic and doctors are not quick to look for Lyme, patients are continually told their symptoms are not Lyme related. The medical community sometimes ostracizes Doctors who test for and treat Lyme Disease. Correct diagnosis in the initial stages of Lyme is crucial to treatment success. Yet, many doctors don't seem to feel it necessary to ascertain the possibility of a Lyme's Disease diagnosis until symptoms have become pronounced and thus very difficult to treat effectively. At this point, the disease has become chronic with life-lasting health concerns.
Many people have the same story in that they have spent thousands of dollars, and it has taken years, sometimes 15+, to get a correct diagnosis of Chronic Lyme's Disease. Some of these people never had a bite and never had a rash. Unfortunately, the medical community has a history of misdiagnosing the symptoms of Lyme's as emotional or psychological illness.
As stated above, most tests for Lyme disease are inaccurate in one way or another. You may have the infection, yet your tests can show negative due to the bacteria's lack of immune response. In some ways, testing may even be harmful because it could point a person in a direction that is not needed. Misdiagnosed Lyme Disease patients may undergo treatment for symptoms of rheumatoid arthritis, multiple sclerosis, Parkinson's, or a hundred other diseases that Lyme can mimic. As a result, they may experience temporary relief but never detect the Lyme bacteria and fail to reach the root of the problem. With Lyme bacteria present, symptoms may come and go with varying intensity, returning with the onslaught of any degree of stress and seriously adding to the person's discomfort. More and more practitioners believe that because testing is often inaccurate, treating first is necessary, with testing used as a backup and not as "proof" of illness.
What Are The Three Stages of Lyme Disease?
Stage 1:  Localized Lyme disease – The bacteria are just entering the body and have not spread beyond the place of initial contact.
Stage 2:  Early disseminated Lyme disease – Bacteria has moved outside of the initial area of contact and is beginning to spread around the rest of the body.
Stage 3:  Late disseminated Lyme disease – Bacteria has spread throughout the body.
Symptoms of Lyme Disease in Each Stage
Lyme disease symptoms may be present from a few days to a few weeks after the initial infection. Lyme disease symptoms are very similar to flu symptoms.
Stage 1 Lyme Disease Symptoms
General nausea
Headaches
Joint pain
Muscle pain
Stiff neck
Chills or fever
Bull's eye rash, known as erythema migrans
Stage 2 Lyme Disease Symptoms
Stage 2 Lyme disease symptoms may begin to occur a few weeks to a few months after initial exposure. These symptoms may include, but are not limited to:
Weakness or even paralysis in the facial muscles
Heart palpitations
Shortness of breath
Chest pain
Stage 3 Lyme Disease Symptoms
Stage 3 Lyme disease symptoms may occur months to years after the initial exposure. Joint and muscle pain are common at this stage. Other symptoms may include, but are not limited to:
Lyme Carditis
Slower cognitive processes
Speech problems
Joint swelling
Tingling
Numbness
Muscle weakness
Abnormal movement in the muscle
Most Common Symptoms of Chronic Lyme Disease
Late-stage or chronic Lyme disease presents with a different set of symptoms that emerge from the initial onset of the infection. These symptoms may include, but are not limited to:
Tooth pain
Chronic infection
Chronic fatigue
Chronic pain
Migrating arthritis or joint pain
Muscle pain
Chronic flu-like symptoms
Headache
Neck stiffness and creaking
Bell's palsy (paralysis or weakness in the facial muscles of one side)
Brain fog or loss of cognitive function
Heightened sensitivity and agitation to noise and sound
Ringing in the ears
Sleep disorders or trouble sleeping
Visual changes or blurry vision
"Floaters" in vision and eye discomfort
Dizziness and instability
Muscle twitching
Paresthesias (burning or tingling in feet and hands)
Tremors (head and hands)
Chest pain
Irregular heartbeats
Shortness of breath or difficulty catching breath
Unstable bladder
Gastrointestinal (GI) or digestive dysfunction
Most people who are infected with Borrelia burgdorferi end up with microbes buried deep in tissues. The severity of symptoms is greatly dependent on genetic makeup and immune system strength. Many people do not have obvious symptoms or symptoms that are outwardly recognized. Mild arthritis and fatigue, often associated with the aging process, in many cases, can actually be related to stealth microbes. And since concentrations of microbes are so low, finding out for sure is close to impossible.
Natural Suggestions for Lyme Disease Symptoms
The suggestions below are not all-inclusive. According to Dr. Dietrich Klinghardt, who is well known for his successful treatment of neurological illness and chronic pain with Integrative Medicine: "Depending on where you live in the U.S., consider the treatment that is offered to you through a Lyme literate physician. Most of them have been through the training at ILADS, and I do recommend that." Dr. Klinghardt provides free access to all his recipes on his website. Learn more about his treatment at www.KlinghardtAcademy.com.
Andrographis
Cat's Claw
MSM
Sarsaparilla
Garlic (Allicin). If using a pill, it should be enteric-coated.
Japanese knotweed
Reishi Mushroom
Olive Leaf Extract
Pau d'arco
Magnesium
SAMe
Vitamin B Complex
Transfer Factor LymPlus
Coenzyme Q10
Green Tea
Address Omega-3 deficiencies
Address EMF exposure
Glutathione
Ozone Therapy
Homeopathy
Healthy Diet – Reduce or eliminate foods that may cause inflammation, such as wheat, gluten, sugar, and grocery store dairy products.

Under Our Skin VIDEO Trailers

A gripping tale of microbes, medicine & money, UNDER OUR SKIN, exposes the hidden story of Lyme disease, one of the most serious and controversial epidemics of our time. Each year, thousands go undiagnosed or misdiagnosed, often told that their symptoms are all in their head. Following the stories of patients and physicians fighting for their lives and livelihoods, the film brings into focus a haunting picture of the health care system and a medical establishment all too willing to put profits ahead of patients.
underourskin.com
Sequel – Under Our Skin 2 – Emergence
In this dramatic follow-up to the widely acclaimed UNDER OUR SKIN, EMERGENCE takes the viewer on a journey from horror to hope. We witness the emerging epidemic of Lyme disease as infection and education spread globally. We watch as the truth emerges about the disease's persistence and reach, about promising new research, and about medical collusion and conflicts of interest that continue to impede progress. We revisit the characters from UNDER OUR SKIN as they emerge into better health, reclaiming their lives and dignity and offering hope to the legions now suffering. As Lyme disease surges, EMERGENCE shines a probing light on the issue and becomes a beacon in the dark. Below is the Emergence trailer. You can purchase or rent Emergence at https://vimeo.com/ondemand/underourskin2emergence.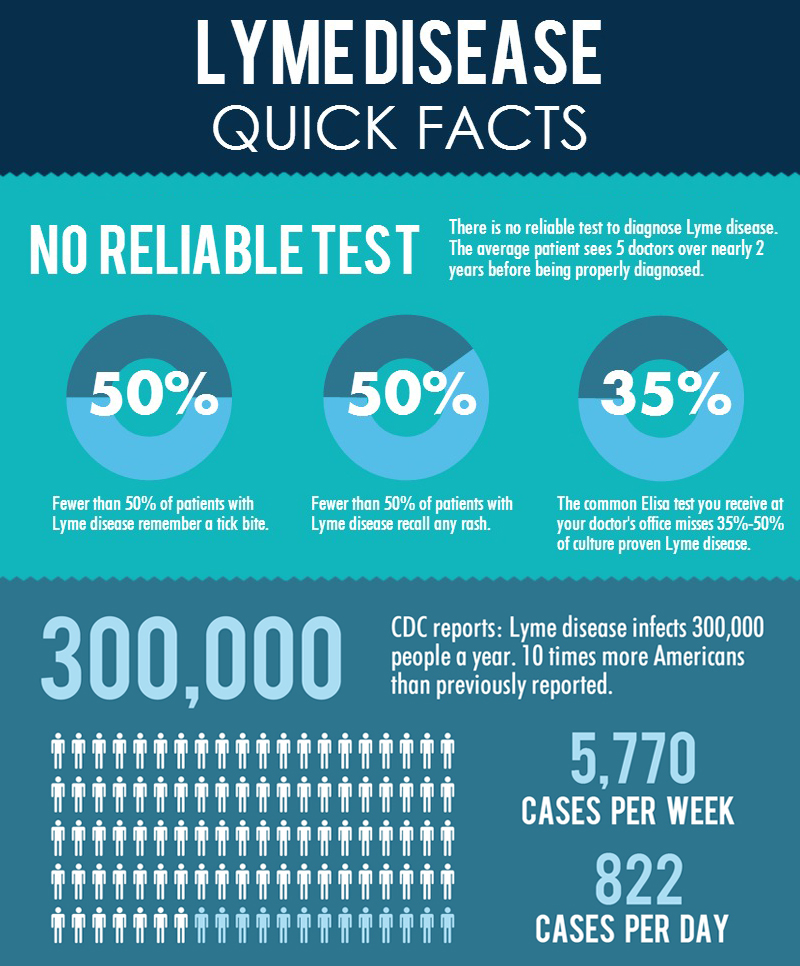 RESOURCES
CDC.gov Press Release August 19, 2013
Quest Diagnostics Press Release, Lyme Disease Health Trends
Lymedisease.org, Symptom Checklist (PDF)
†Results may vary. Information and statements made are for education purposes and are not intended to replace the advice of your doctor. Oasis Advanced Wellness/OAWHealth does not dispense medical advice, prescribe, or diagnose illness. The views and nutritional advice expressed by Oasis Advanced Wellness/OAWHealth are not intended to be a substitute for conventional medical service. If you have a severe medical condition or health concern, see your physician of choice.
Save
Save
Save
Save
Save
Save
Save
Save
Save
Save
Save
Save
Save
Save
Save
Save
Save
Save
Save
Save
Save
Save
Save
Save
Save